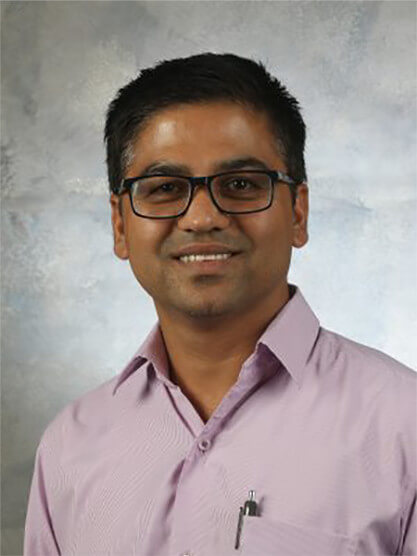 Biographical Information
Dr. Paudyal earned his master's degree in physical chemistry from Tribhuvan University, Kathmandu, Nepal. He then joined Florida International University for his graduate school and post-doctoral research training. He has a long experience in teaching lower-level undergraduate chemistry courses. As a bio-analytical chemist, he is also interested in teaching upper-level undergraduate or graduate-level analytical chemistry courses. His research interest is in the intersection of biochemistry, nanomaterials, and analytical chemistry. Specifically, he is interested in utilizing metal nanoparticles along with other bio-nanomaterials for the detection and quantification of DNA, protein and small molecules in biofluids.
Research Information
Our focus is on the development of simple, fast, and easy-to-use analytical methods for the analytes of biological significance such as glucose, hydrogen peroxide, dopamine, NADH, etc. We research to exploit various properties of nanomaterials (enzyme-mimicking (nanozyme), electrocatalytic, and optical) to develop new assays. The newly developed assays are also validated by comparing them with the established GC/LC-MS-based methods.
Education
Ph.D., Florida International University, 2016